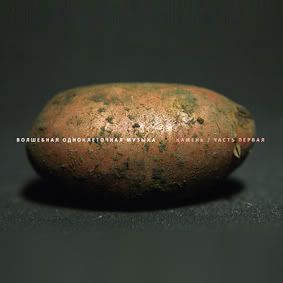 Double CD album:

Kamen'. Part I. V.O.M.5 (Minsk)

Kamen'. Part II. V.O.M.4 (Moscow)
+bonus: (Kamen') - single


Kamen' (Stone)- is the most ambitious record of Magical Unicellular Music so far, released as a deluxe double CD by Objective Music/Otdelenye Vyhod in Russia and recently set free to the web by Clinical Archives net label. Minsk and Moscow outfits delivered delicious unicellular material for each of the discs. Though the initial musical concepts was the same, result is quite different in appearing musical structure and impression. Download the hidden stones from Solntsetsvety japanese garden!

Contact:
http://lesom.ru
http://www.myspace.com/unicellularmusic
DL:
http://www.archive.org/details/ca240_vom
http://www.clinicalarchives.spyw.com